7th annual Digital Storytelling Festival at Wales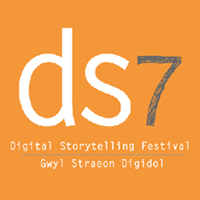 Our external expert Media Shots participated in DS7, the 7th annual Digital Storytelling Festival at Wales, Cardiff, in June.
The seventh anniversary of the Digital Storytelling Festival in Wales showed the diverse possibilities across a wide spectrum of digital storytelling activity. New, creative ideas, best practices and experiences were shared between practitioners worldwide.
Helena Lopes from Media Shots conducted an outbreak session entitled "Corporate Storytelling: Reports from the Front Line" with Pam Sykes from South Africa. Lopes and Sykes shared films and their experiences of DST training in the corporate world and had great response from the audience. This was in fact, the most attended of the concurrent outbreak sessions, which underlines the fact that non profits working in DST are starting to embrace the idea of working the corporate sector.
Lopes and Sykes showed stories produced in the workshops their organizations produced. The ensuing debate focused on the important matters of ethical concerns when working in a corporate environment and their importance for internal communication within the corporation.
Other names at DS7 include Joe Lambert who conducted the RIGHTS workshop in Sintra with Media Shots, and Annie Correal of the well known Cowbird project.